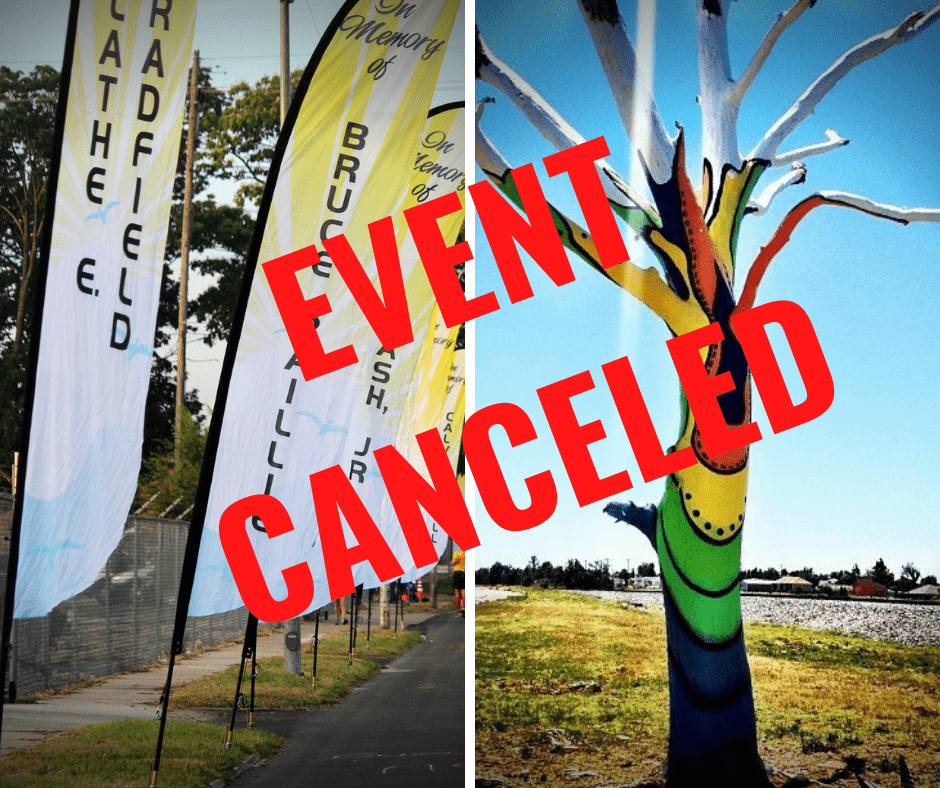 Update: This event has been canceled. From the event Facebook Page: 
We are so sorry to inform everyone that due to the storms in the area now/ tonight and Friday during the day we will not be able to get the flags up safely for display. Setup takes several hours and a big group of volunteers so we will just not be able to make this happen as we had hoped for the anniversary May 22. We do still plan to setup the flags with the event on Joplin street on Dec 12, 2020. We once again are so sorry that we have had to cancel this plan.
This Friday marks the ninth anniversary of the May 2011 Joplin tornado. Although the annual Joplin Memorial Run has been postponed due to the recent coronavirus pandemic, the memorial banners that are typically displayed during the race will still be displayed in town. The 161 memorial flags that honor the lives lost during the 2011 tornado will be available for viewing on Murphy Blvd from 15th to 20th street all day on Friday, May 22, 2020. Individuals may walk the sidewalk or drive down Murphy Boulevard to view the banners.
Ruth Sawkins, the owner of Rufus Racing LLC, serves as the race director for the Joplin Memorial Run. "The Joplin Memorial Run is honored to be displaying the 161 flags on May 22 for viewing and remembering on Murphy Street between 15th and 20th street. We think it's really important for the community to continue to remember those who were taken as well as celebrate how far Joplin has come since that day we were hit with the EF5 tornado," said Sawkins
The new date for the Joplin Memorial Run is December 12, 2020. This date was chosen after collaboration among City officials, Joplin police, other local government agencies, medical personnel, sponsors, the timing company, and others.
Each year, the Joplin Memorial Run partners with a charity. This year's partner is the Memorial Spirit Tree Project. Race proceeds will help build a memorial statue of the fallen painted "Spirit Tree" that was painted shortly after the tornado. The tree was the race's first "Icon of Hope" used in the 2017 medal series.
Individuals are invited to walk or drive through the area on Friday to remember those who passed and recognize how far the community has come since that day. The area chosen for the sign display is in the central part of the area impacted by the tornado.
For those unfamiliar with the area, it was recently home to Joplin's "Senior Row" sign display for 2020 high school graduates.
For the latest updates on the banner display, visit the event Facebook page here.