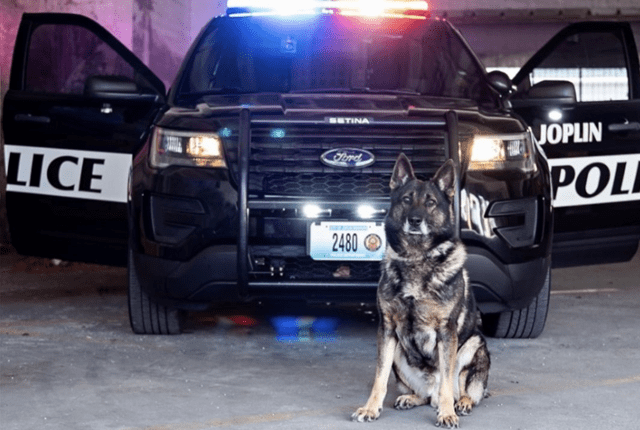 Paws up for K9 Officer Pax of the Joplin Police Department. Retirement and a lot of playing catch are in his future, but you should see how successful Officer Pax and his handler, was as he served and protected Joplin. Thank you, Officer Pax, for your exemplary service. Officer Bobby Brown will assume the role of a JOP Training Officer. Thank you to both of these officers.

##PRESS RELEASE Joplice Police Department##

Please join us in recognizing one of our police K9's as this week wraps up his final week in police work. K9 Pax will officially retire from the Joplin Police Department on the 17th. K9 Pax and his handler, Officer Bobby Brown, racked up one of the most successful K9 careers ever here at J.P.D. Some of their stats include:
520 vehicle searches

100 building searches for suspects

66 tracks

40 suspect apprehensions

1631.8 grams meth

1444.8 grams marijuana

63 grams cocaine

8 grams heroin

27 SWAT operations
Officer Brown is set to begin a new position as one of the Training Officers at J.P.D. In doing so, K9 Pax will retire from service and will spend his remaining days enjoying the good life at home with Officer Brown and his family. Please join us in congratulating Officer Brown and K9 Pax on a job well done!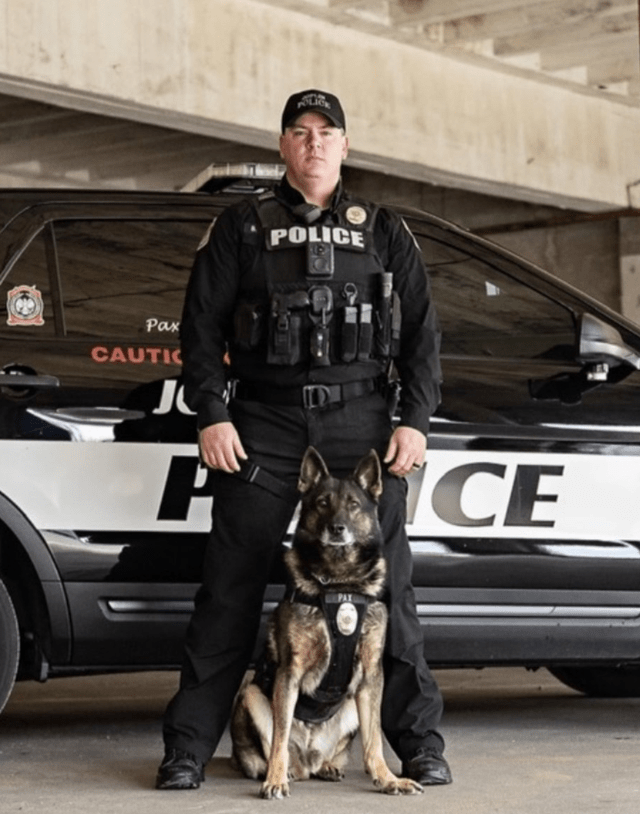 Tags: