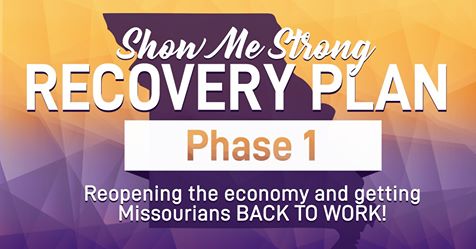 On Thursday, Missouri Governor Mike Parson announced that Phase 1 of the "Show Me Strong" recovery plan would be extended through June 15.
The recovery plan relies on four pillars of economic recovery:
Expand testing capacity and volume in the state
Expand reserves of personal protective equipment by opening public and private supply chains
Continue to monitor and, if necessary, expand hospital and health care system capacity
Improve ability to predict potential outbreaks using Missouri's public health data
In Thursday's press conference, Parson stated "We are very pleased with how well Phase 1 has gone so far." He praised Missourians for the progress that has been made in preventing the spread of COVID-19.
Phase 1 of the recovery plan includes the requirement that individuals maintain the recommended social distancing requirement of six feet.
The full order can be viewed online here. More information on the "Show Me Strong Recovery" Plan can be found at showmestrong.mo.gov.