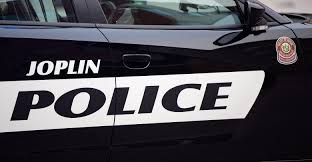 Friday afternoon, the Joplin Police Department (JPD) addressed the rumors that have been circulating about a potential riot in Joplin this weekend.
According to a City of Joplin press release, the Joplin Police Department has received numerous calls with concerns regarding planned riots. The police department has been actively monitoring the situation and is working closely with other law enforcement agencies in the region. At this point in time, they have not received any credible information that rioting is being planned. Any events that are planned are intended to be peaceful in nature.
Joplin Area Chamber of Commerce President Toby Teeter also made a statement on Twitter:
According to both the Joplin Police Department and the FBI, there is no credible evidence of violence or of outside agitators coming to our area. There are two, locally organized protests planned tomorrow. The local organizers have been working in coordination with the JPD…
If anyone has information regarding criminal activity, that person is encouraged to contact the Joplin Police Department at 417-623-3131.