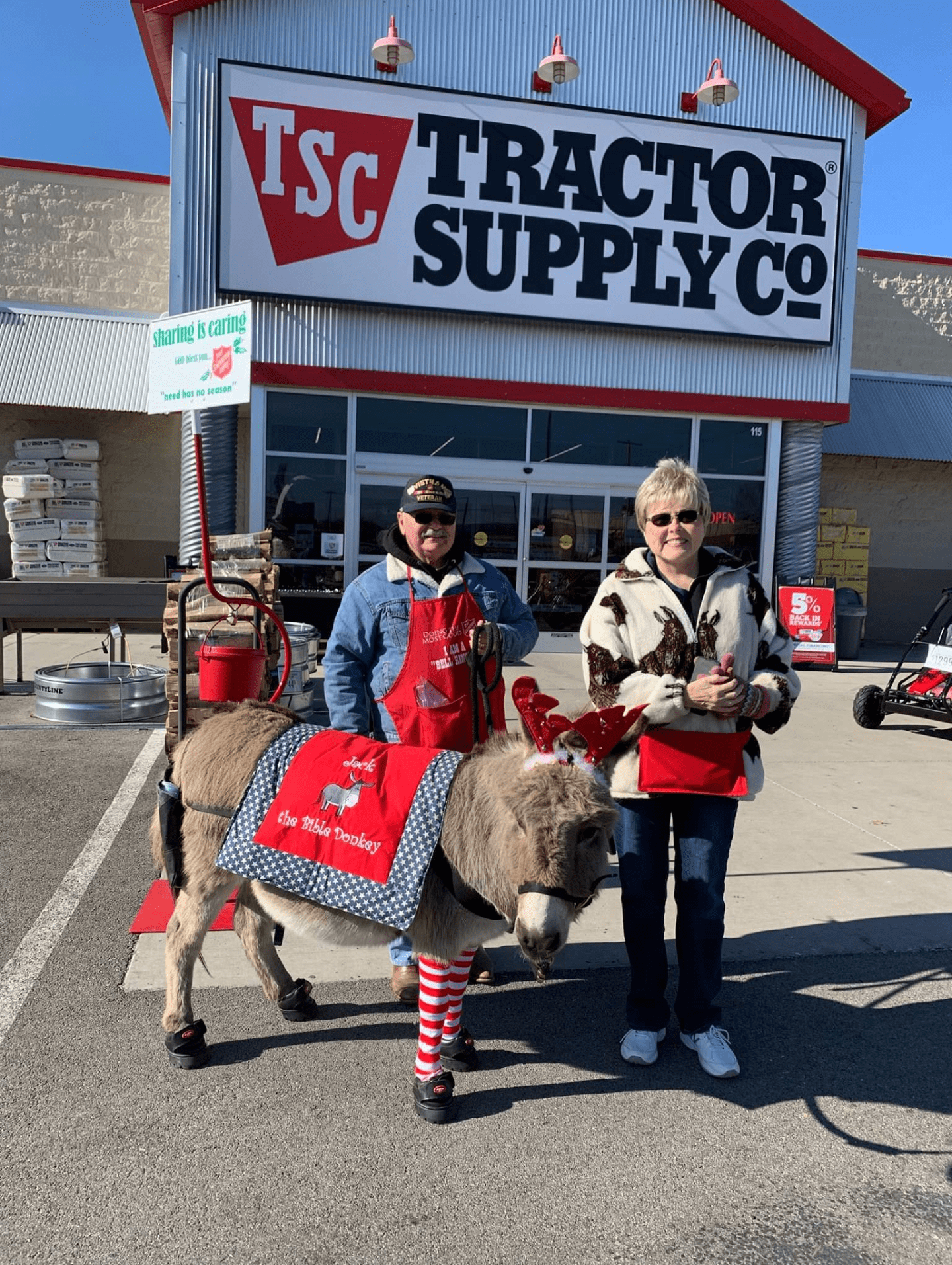 Jack lives with Yvonne and Denny Kay in rural Girard, and you'll see the family ringing bells for The Salvation Army. They're pictured above at Tractor Supply in Pittsburg, Kansas. Jack knows several tricks that he loves to perform in front of those walking by or dropping in donations. He can play basketball with a Little Tykes hoop, magic tricks, opens a trash can, and most importantly he rings the bell!
"People love taking photos with him and put generous donations in the kettle," said Yvonne. "Our main goal right now is just to raise money for the Salvation Army, I don't want Jack's performance to overshadow what's really important."
The Morning Sun interviewed Yvonne and Denny Kay on what got them started volunteering with the Salvation Army. For Yvonne it was her father, who appreciated their involvement while serving during World War II. Denny's admiration for the organization started while he served in Vietnam and received a care package from the Salvation Army.
Jack regularly visits area nursing homes as well as vacation bible schools. He also makes house calls for birthdays and other festivities. And it seems he has gotten some friends across the country – June Bug in Pennsylvania and Blossom in Wisconsin!
"It's a real blessing to me," said Lt. Mylie Hadden, corps officer. "We're able to run our kettle campaign almost entirely on volunteer power thanks to people like the Kays."
The Salvation Army says Jack the Bible Donkey makes regular visits to nursing homes, vacation Bible schools and churches to help share the message of salvation. The Kays also encourage others to donate their time to ring bells at kettles for the Pittsburg, Kan., Corps.
Have you signed up to do any bell ringing this season?