Voting opened yesterday on which toys should go into the National Toy Hall of Fame this year. The Class of 2022 finalists have been named and they are Bingo, Breyer Horses, Catan, Lite-Brite, Nerf Toys, Masters of the Universe, the piñata, Phase 10, Pound Puppies, Rack-O, Spirograph, and the top.
Last year's honorees were American Girl Dolls, Risk, and sand. You can vote here; you have until September 24th. "The three toys that receive the most public votes will be submitted on one ballot and will join the other top-three submissions from members of the National Selection Advisory Committee."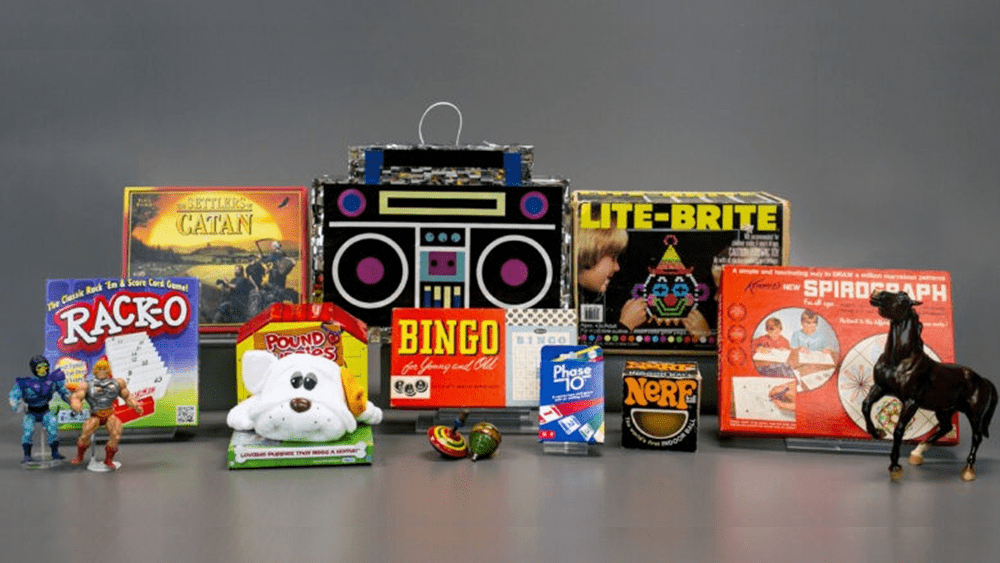 National Museum of Play
September 14–21
Which toy do you think is most worthy of joining icons such as LEGO, Monopoly, and the Rubik's Cube in the National Toy Hall of Fame? Vote below for the one you think best meets the criteria of icon-status, longevity, discovery, and innovation.
Tags: